Who we are
Our Mission
The Milwaukee Yacht Club Foundation has as its mission the support of Sailing and Boating education programs and other activities that relate to the sport while providing assistance to promoting safety at sea. We also want to assist programs that support youth and veteran's programs that relate to the water. The Milwaukee Yacht Club Foundation will develop these programs in a thoughtful manner, while working collaboratively with the Milwaukee Yacht Club leadership, staff and membership.
History
We are the Milwaukee Yacht Club Foundation
In the fall of 1980 the Milwaukee Yacht Club Junior Sailing Foundation, Inc. was established as a 501c3 non-profit organization*. The purpose of the Foundation, as stated in the original articles of Incorporation, "…the education and training of Milwaukee area youth in seamanship and safety". In 2013 the Foundation was renamed the Milwaukee Yacht Club Foundation, Inc. and restated its purpose; "Sponsor and support Junior Sailing, Adult Sailing, Safety at sea, Conservation, Use of Lake Michigan Water, and other topics applicable to both sailboats and power boats".
Since its beginnings the Milwaukee Yacht Club Foundation, Inc. has provided financial support to the Sailing School at Milwaukee Yacht Club by purchasing boats and other equipment for the Sailing School. All of the boats and equipment currently used by the Sailing School with the exception of the Ideal 18s have been provided by the Foundation. The Foundation has also provided funding for Instructor training, help support with the Rotary Club the Veterans sailing program at MYC.
The Milwaukee Yacht Club Foundation, Inc. is a 501(c)3 tax exempt organization* allowing for Income tax deductible donations.
*Section 501(c)(3) is a portion of the U.S. Internal Revenue Code (IRC) and a specific tax category for nonprofit organizations. While the Internal Revenue Service (IRS) recognizes more than 30 types of nonprofit organizations, only those that qualify for 501(c)(3) status can say that donations to them are tax deductible.
donate
Why Contribute?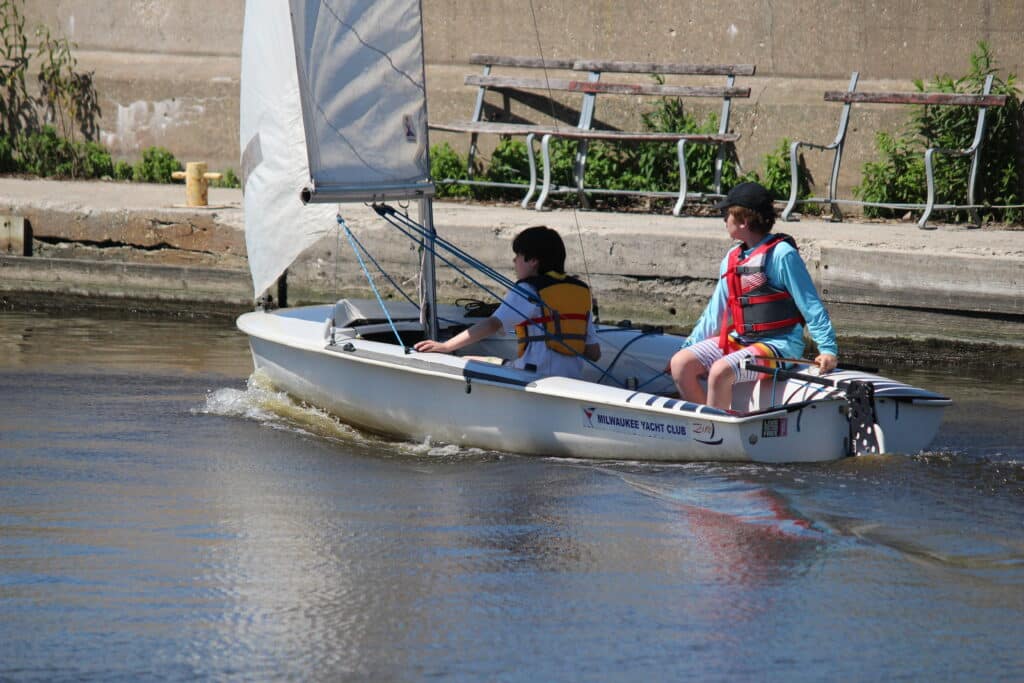 Sailing raises the awareness of all age ranges to the natural importance of our shared environment by teaching self-reliance and cooperation. Disconnection from devices to connection with our abundant natural world…the magnificent waters of Lake Michigan. Learning the importance of how our lives impact our environment, and how the natural world is best for developing capable, strong, self-confident, and caring people of all ages. Experiences that will measure the spectrum of ability, decision-making, physical action, and mental fortitude. Real life education from classroom to waterways. Know-how = confidence, safety, and self-assurance!
Your donation will help provide the necessary equipment to realize the innate abilities that lie within everyone! Join us to see how your donation directly impacts our enrollees. You will see smiles GUARANTEED!
Leadership
Milwaukee Yacht Club Foundation Board of Directors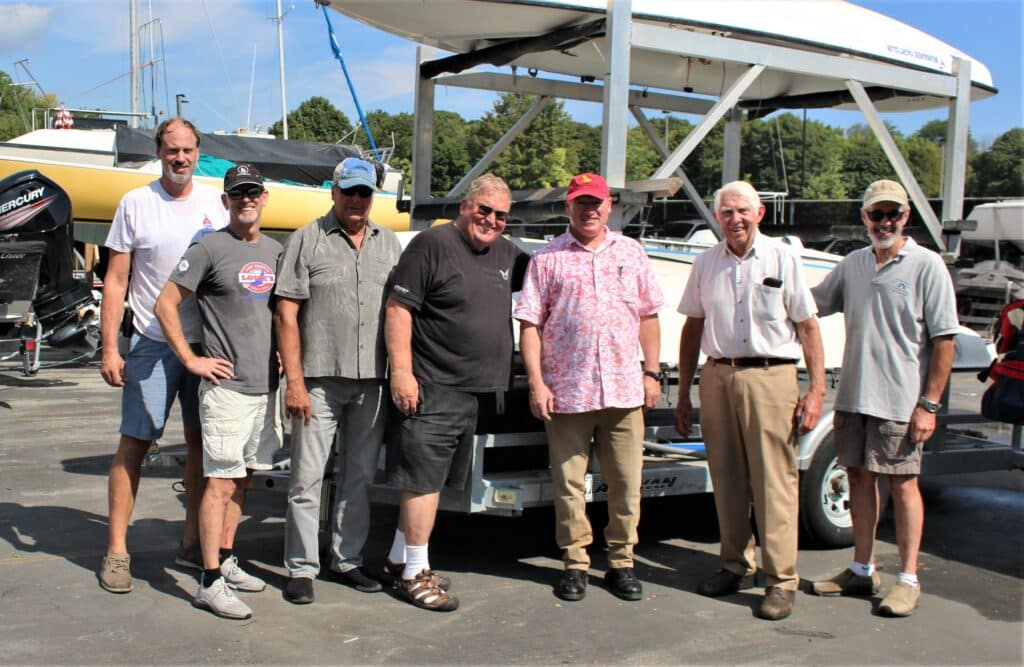 The Foundation has as its leadership a Board comprised of Bill Tennessen, Gordy King, Bill Walker, Dave Crysdale, John Kuber, Spencer Thomason, Rob Hasselkus, Clarke Johnson, and Marv Whalen. We have no paid staff. Our goal is to continue to support current Foundation backed activities and to determine other opportunities for the Foundation that may arise.